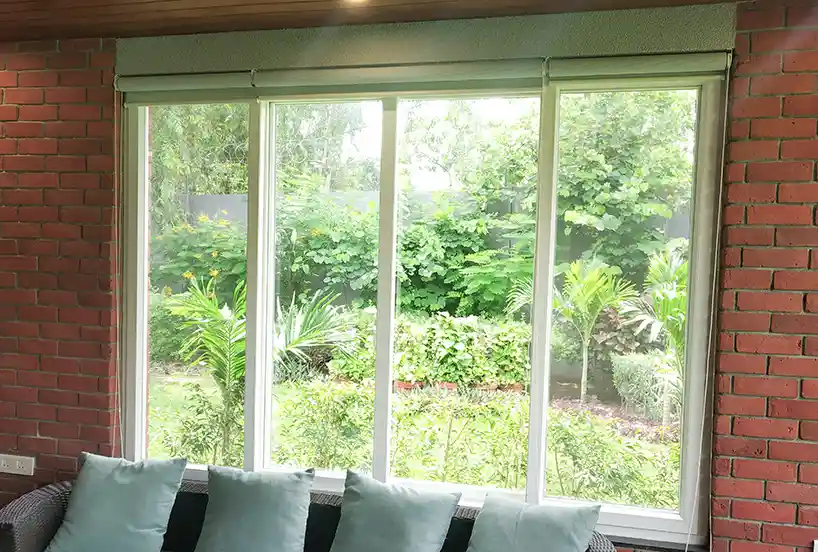 Best uPVC Sliding Windows in India
ENZOCRAFT uPVC Sliding Window range is designed to provide the maximum flexibility for Upvc fabricators and clients alike. Based on a range of sections, it offers full flexibility offering from single sliding to multiple sliding openers, clip on or integrated sections for fly screen and a range of section sizes covering small and large openings. Our uPVC sliding windows provides the ideal range of products to suit any window replacement program or building type for your home and offices in the fast growing construction industry.
One,two and three track sliding, window and fly screen options.
Multi-chamber profile design, with frame depth options 52, 57 & 92 mm
10 mm sash overlap for enhanced performance.
Internal Glazing options from 4 to 12 mm
There is a Choice of single or multi-point locking devices.
Secure hardware fitting into steel reinforcements as standard
Best Upvc Sliding Window Manufacturer
Looking for the best uPVC sliding window manufacturer or supplier in India near you ? Then contact Enzocraft now as we are the leading brand for uPVC sliding windows in India. We have a PAN India presence with 300+ partners present in all big cities like Delhi, Noida, Gurgram, Bangalore, Pune, Hyderabad, Chennai, Mumbai, Jaipur, Lucknow, Chandigarh etc. Contact us to get the lowest price quote today for sliding windows.
Balcony uPVC Sliding Windows
Enzocraft is one the best brands for Balcony uPVC Sliding Windows installation at your home and office. Our uPVC Sliding Windows for balcony are strong and durable, available at very affordable rates in all major cities in India. Call our experts for a free site visit and price estimates today.
UPVC Sliding Window Price
The uPVC Sliding Window Price ranges from Rs 350 to Rs 450 per square feet depending on the quality and city you are in.